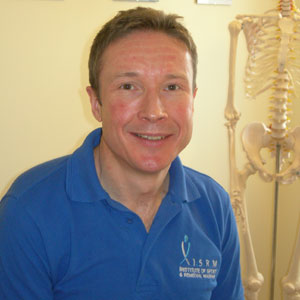 I help people who have developed pain in their muscles and joints, whether through postural related problems or through a sports or occupational related injury, working at my clinic in Shrewsbury.
I've always been interested in health and fitness and how the body works, but my interest grew as a result of my own experience with a back problem.
At the age of 16 I was diagnosed with Scoliosis – a lateral deviation of the spine.
I have always found that Sports Massage and Soft Tissue Technique's help manage the pain and discomfort.
Over the years I have learned more about how remedial massage and soft tissue therapy can help all kinds of musculoskeletal problems. This led me to train to become a Soft Tissue Therapist myself, gaining a Level 5 BTEC Professional Diploma in Clinical Sport and Remedial Massage Therapy with The London School of Sports Massage.
I'm also a fully qualified personal trainer and sports therapist.
My approach to remedial massage
I believe it's important to be easy to talk to and to be a good listener – my background in social care helps here.
If you come to me for treatment we'll start by taking a full case history to get to the root cause of your problem.
Contact me to find out how I can help.